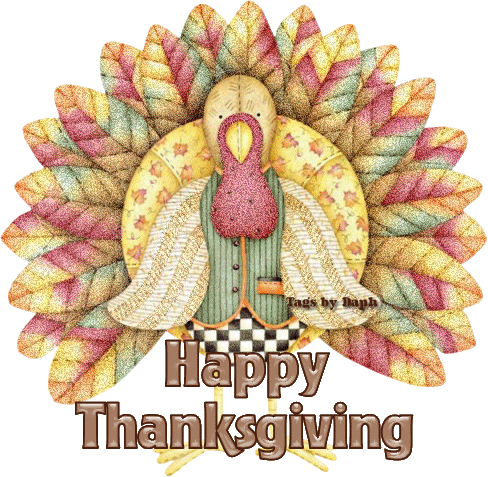 glitter-graphics.com
For those who are in the US, Happy Thanksgiving! This year I'm thankful for all writers and readers who have made this blog so much fun.
It's going to be a hard year for us without my father. He was the one who usually did all the cooking in my family. I can still see him standing in the kitchen, in his "flamingo" stance-one leg on the other. I'd go in there and he offered to let me taste anything I wanted. He knew how I was. I just wanted a little of everything.
But I don't want to be unhappy this Thanksgiving Day. I just want to be thankful for all I still have.
Dad, if you're up there and you can somehow read this blog, thank you all that you've given us. I think it's the sense of humor you gave me that helps me get through this day. And thank you Mom for having Thanksgiving at your house despite it all. Of course I have to thank my mother-in-law for cooking the dinner. I'm not sure we'd be able to.
To everyone else, enjoy your turkey! As my friend said, wear big pants!
Melly